Get your glow on! Tomorrow is NEON DAY! Don't forget to dress in your favorite neon clothing!
Don't forget! Tomorrow , January 23 from 4-5 p.m.) English Learner Families! You are invited join us tomorrow in the library to discuss how to help your child to prepare for the ELPAC.

Remember the Great Kindness Challenge starts tomorrow!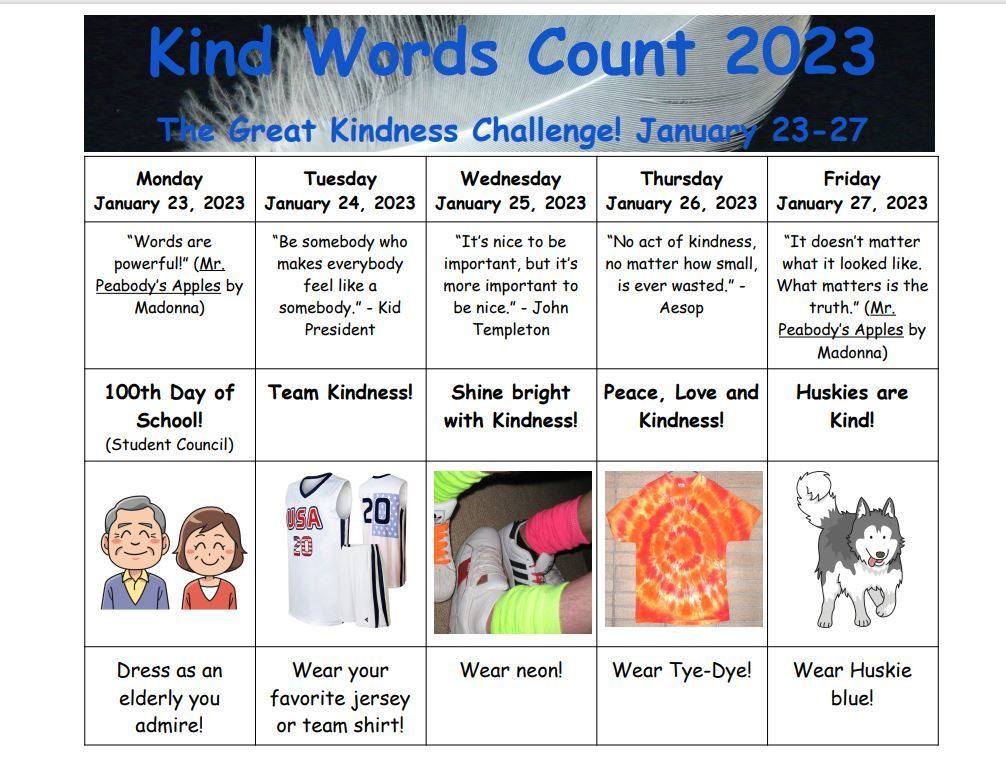 SPIRIT DAY! Dress like an elderly day! Tomorrow is the 100th day of school and the 1,000 for day for 5th Grade!
Attention English Learner Families! You are invited join us on Monday, January 23rd 4-5, in the library to discussing how to help your child to prepare for the ELPAC.

All 5th grade English Learner students are welcome to join the ELPAC Pizza Prep Challenge! We are providing review and test prep afterschool to best prepare your student for the ELPAC which will assist with reclassification! You will have already received a paper invite if your child qualifies for this. Dates: Jan 18-20 W/Th/Fri Time: 2:30 - 3:45 Place: Hughes Library Join us for prizes and snacks as we get ready to take the upcoming ELPAC. Earn pizza for attending all three days!

Free 'Over-the-Counter Take Home COVID-19 Tests' are available at all EUSD schools in the front office.

Happy New Year! School will resume at 8:20 a.m. on Wednesday, January 4, 2023!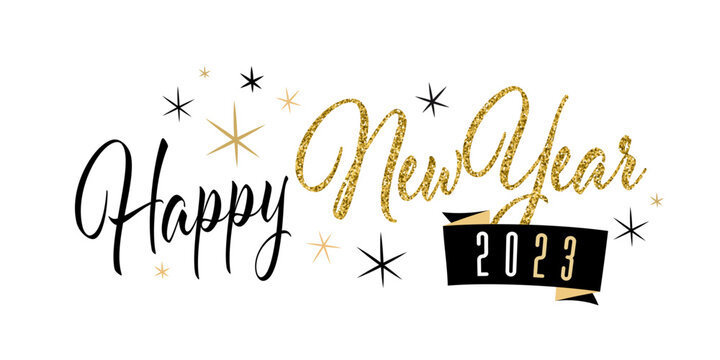 Don't forget to wear your pajamas tomorrow! Friday, December 16! No slippers please.
Calling First Grade Parents! Don't forget about the performance on Wednesday, December 14 at 1:30 p.m.! Please remember to sign into the office when you arrive!
Hughes Elementary Music, Choir and Ukulele Concert --Wednesday, December 13 TK-K (8:30-8:45 a.m.) 3rd Grade (9:00-9:30 a.m.) ONLY students in grades 4-6 who play Ukulele and Choir 9:45-10:15 a.m. **Concert will be outside. Please dress in warm clothing. ***(1st and 2nd grade will have a performance when they finish their music session next trimester)
Holiday Winter Grams on sale December 12-15. Grams are 25 cents each or class packs for $5.00 during recess and after school. Grams sold during recess will have a special surprise attached while Candy Grams after school will have candy canes!
Don't forget! Hughes Winter Concert at Glick Middle beginning at 6:00 p.m.
Don't forget the annual Hughes Craft Fair is this Friday from 6:00-7:30 p.m.! Come find some delicious treats and crafts created by Hughes Students!
Congratulations to Julius and Rohan who represented Hughes Elementary School at the Stanislaus County Spelling Bee Tuesday evening! GREAT JOB!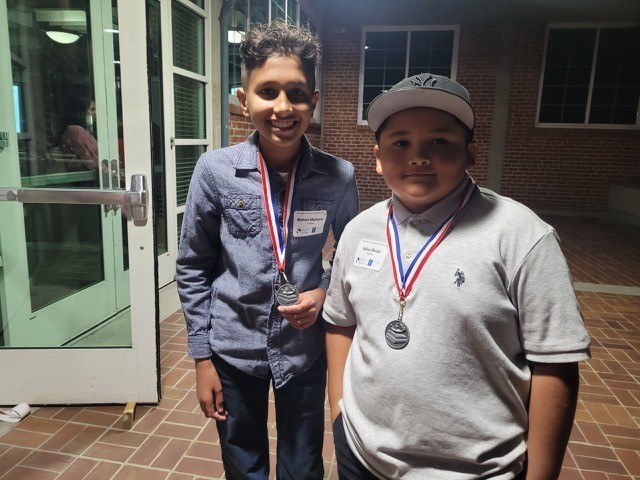 Just a reminder that there is a Booster Meeting at 5:30 p.m. tomorrow in room 24! All are welcome! We can provided childcare.
Tomorrow is the Stanislaus County Elementary Spelling Championship! Hughes will be sending two 5th graders to represent our school! When: November 15, 2022 at 5:30 p.m. Where: Peterson Event Center: 720 12th Street Modesto!
Don't forget to turn in your items for the Kids Craft Fair! Crafts are due Wednesday, November 16. Please attach a sample of each craft item in a Ziploc bag with your child's name and room number. Items sold at the Craft Fair MUST BE homemade or handcrafted items. It's not meant for purchased items to be resold.
Bring a canned food to help families in need! (November 10-18th)!
Wear GREEN TOMORROW to honor our Veterans!--November 10!