Parents join us for our book discussion at 5:15 tomorrow with our school counselor! Check in through the PAWS gate. Books and materials will be provided. Come learn about anxiety in children- all are welcome. Please email Mrs. Eldrege at
leldrege@empire.k12.ca.us
if you'd like to join us!

Hughes Elementary would like to congratulate the following parents as our newest members of SSC! To all of yu who voted, a big thank you! Welcome Zachary Johnston, Jessica Valenzuela , and Lauren Estrada! They join Leslie Elliot and Apryl Houston as parents members of the Council!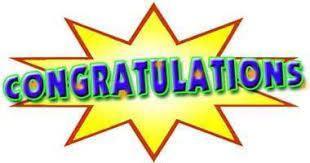 Reminder that picture day is tomorrow! Pictures are all ordered onllne before or after picture day.

We want to hear from you! Please go to Parent Square to take a survey from EUSD's Food Service Director about what your child would like to see more of in the cafeteria!

Thank you for remaining diligent as you drop off or pick up your children around our crosswalks. Students are doing a good job crossing students in our crosswalks, but we need your assitance as they cross kids. Patience with our students and other drivers as they volunteer to help is so appreciated.

This is a friendly reminder that the Scholastic Book Fair is coming to Hughes this week! Students can visit the book fair before and after school and during their breaks. If students have money on them, please encourage them to give it to their teacher for safe keeping. Happy Reading!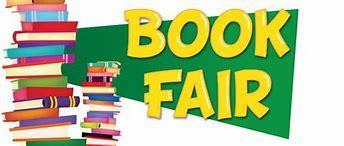 Please join us tomorrow for our parent Booster Club. We will meet on Thursday from 5- 6 p.m. in the school library. Everyone is welcome!

EUSD Students and Families now have access to Free online tutoring available 24/7

Please return those SSC interest forms if you'd like to be on the ballot. They are due tomorrow.

Just a reminder that Latino Literacy Program begins tomorrow at 4 p.m. in our library. If you didn't sign up but are interested, please contact Mrs. Powell at
jpowell@empire.k12.ca.us
. We will see you then!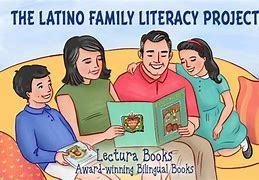 It is going to be a hot week. Please ensure your children come with a water bottle. We have stations around campus where they can be refilled as they need. We are also asking your help in that we ask our students leave the hoodies, coats, and heavy sweatshirts at home this week. Students are reluctant to take them off and can become overheated and feel unwell.


Free Breakfast, Lunch, and Afterschool Meals are available to students through our EUSD Universal Meal Program

We began our student store last week. Be sure to ask your students about the 'blue tickets'! We, as a school community, are celebrating kids on a large scale who make good choices, can explain our big three rules, and who model our character traits. It is clear we have some pretty caring and responsible kids in our school!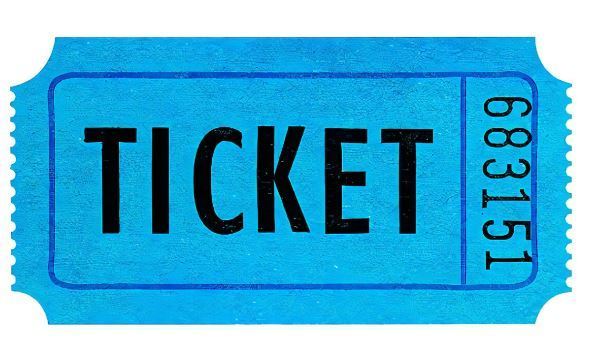 Hughes Elementary sends our warmest welcome to our newest 2nd graders! We look forward to having you in our classrooms and as part of our Hughes Community!

We are looking forward to your student's return tomorrow! The cafeteria opens at 7:30 a.m. for students eating breakfast and the playground at 7:50 a.m. We cannot wait to see everyone! As has been the practice the past few years, please say good-bye to your student at the front gate. There will be plenty of staff to get them to where they need to be. We will be opening back up for events and school functions in the coming weeks! We will have Back to School Night on August 31, where you will be invited to come on campus and meet the teachers and see your child's classroom.

Just a reminder that class lists to be posted at 4 p.m. on Friday, August 5th.

Transitional Kindergarten and Kindergarten Orientation!


Welcome Back Postcard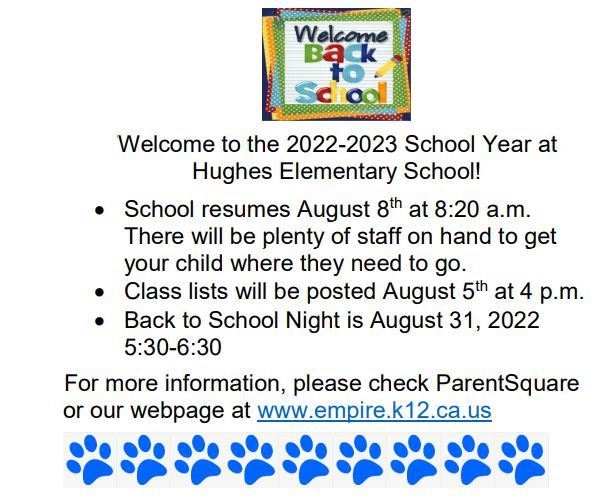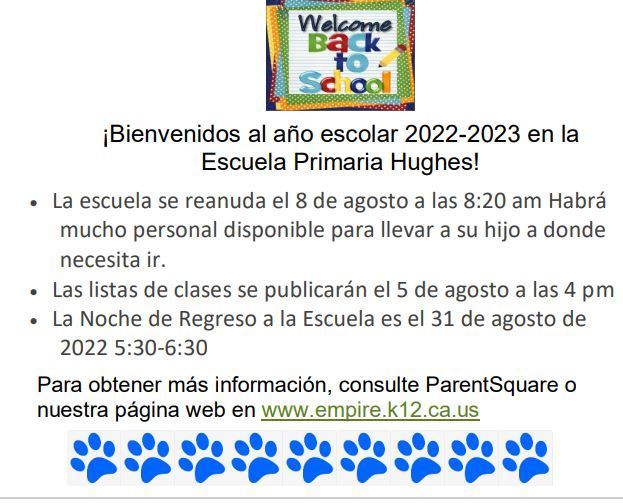 TK-K Orientation from 10 a.m. to 11 a.m. Come with your child and meet the teacher and see the classroom. Information to follow.