Congratulations to EUSD's 2021-22 'Teachers of the Year': Terry Aboularage – Capistrano Elem.; Vitoria Starck – Stroud Elem.; Alek Majtenyi – Empire Elem.; Jo Powell – Hughes Elem.; Katrina Haskin – Sipherd Elem.; Christine Harvey – Glick Middle School

Please join EUSD in recognizing National School Breakfast Week: March 7–11, 2022. Breakfast is available for every EUSD student each morning.

Congratulations Hughes' 6th graders! As a grade level they have read a combined 2,000 books so far this year!

In celebration of Dr. Seuss's birthday, please have your child read to you or share what their favorite book is with you and why! Our school is full of readers!

Parent conferences this week-minimun days Tuesday-Thursday. Monday and Friday are regular dismissal. Tk-K- 12:35 pick up 1st-3rd grade- 12:50 pick up 4-6th grade - 1:15 pick up

Read Across America Spirit Day! Wednesday, March 2!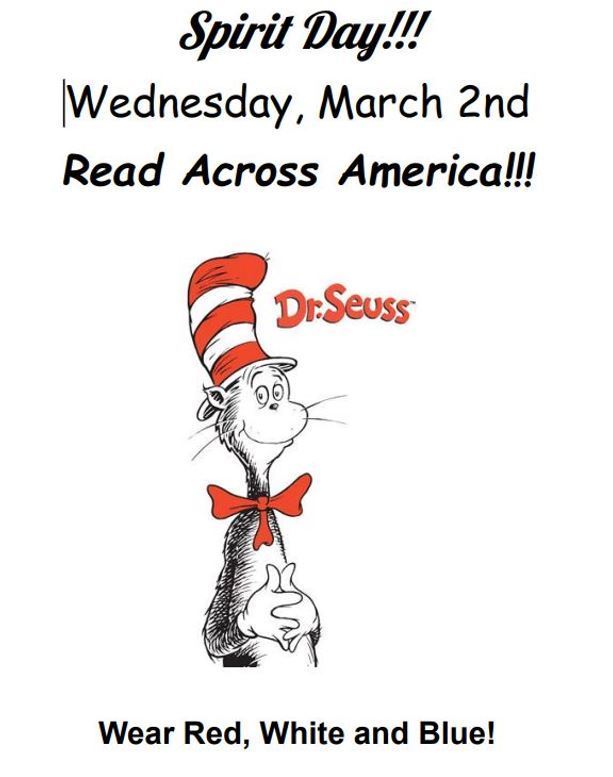 Reminder: Picture Day is Thursday, the 24th of February. See Parent Square for more information.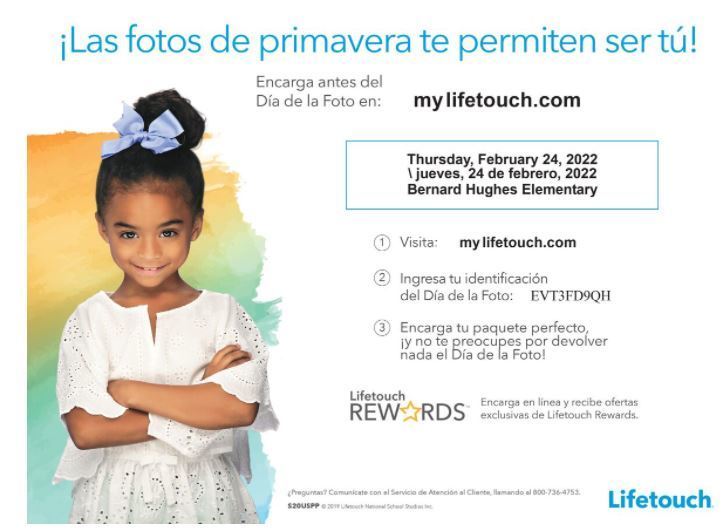 The JPAN concert for our 4th-6th graders this week has been rescheduled from this Thursday to April 5th. Details to follow soon.

2022-2023 Registration for Kindergarten and Transitional Kindergarten has begun, and TK-K registration can be completed on-line'

Please join us for our Virtual Parent Cafe on Wednesday, February 9. See Parent Square for details.

Please join us in thanking our EUSD School Counselors by recognizing January 31st – February 4th as 'School Counseling Week'.

We have begun testing Second Langauge Learners on our annual LPAC assessments. Please make sure that students go to bed on time and eat a good breakfast. We want them to do their very best as we work toward reclassification.

Selling Valentine Grams next week!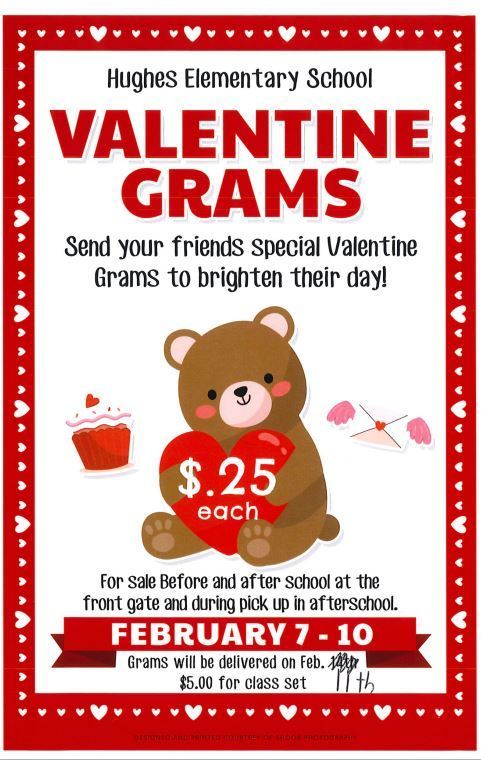 Please check out our website or Parent Square for information on our spirit days next week!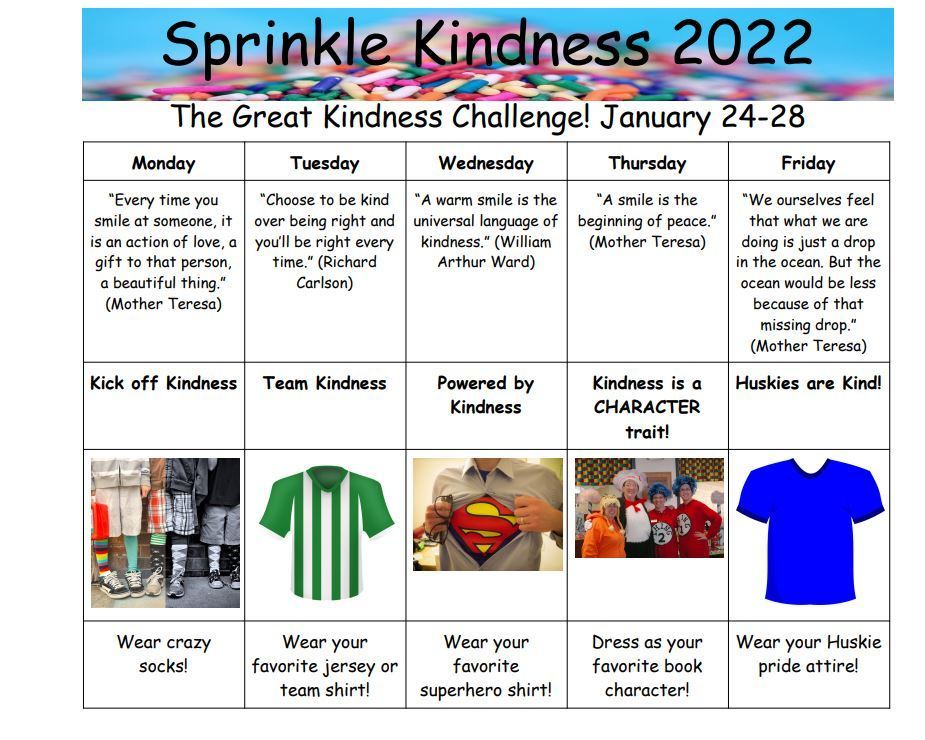 The Federal Government is providing four free at-home COVID-19 rapid antigen tests per household. These free tests can be ordered through the following web site: covidtests.gov

Hello, Hughes Community, Just a reminder that, until 9:30 a.m. this morning, and after school today until 3 p.m., free at- home Covid-19 test kits are available for pick up in front of the school. Any student(s), in grades Tk-8 attending Hughes or Glick, may have a kit for home use consisting of 2 tests. If you haven't picked one up, please do so.

Welcome Back EUSD Families … Please be sure to conduct a 'Wellness Check' for your children before school each morning. Any temperature above a 100.4 degrees Fahrenheit is defined as a fever

Hughes School would like to wish everyone a very happy holiday season! Our last day of school is a minimum day on December 17th. We look forward to your return on January 5, 2022.

On December 6-16th, after school at dismissal gate behind cafeteria, for just 25 cents, our students can send a candy gram to a friend or sibling for the holidays! They can add their own special message and we will deliver it at the end of the following day! *TK and K will be handled during the school day.

Plese join us for the Hughes' Craft Fair on Friday, December 3rd from 6 to 7:30 p.m. Students will be selling their homemade crafts- come support our talented kids! Free opportunity to take a picture with Santa!